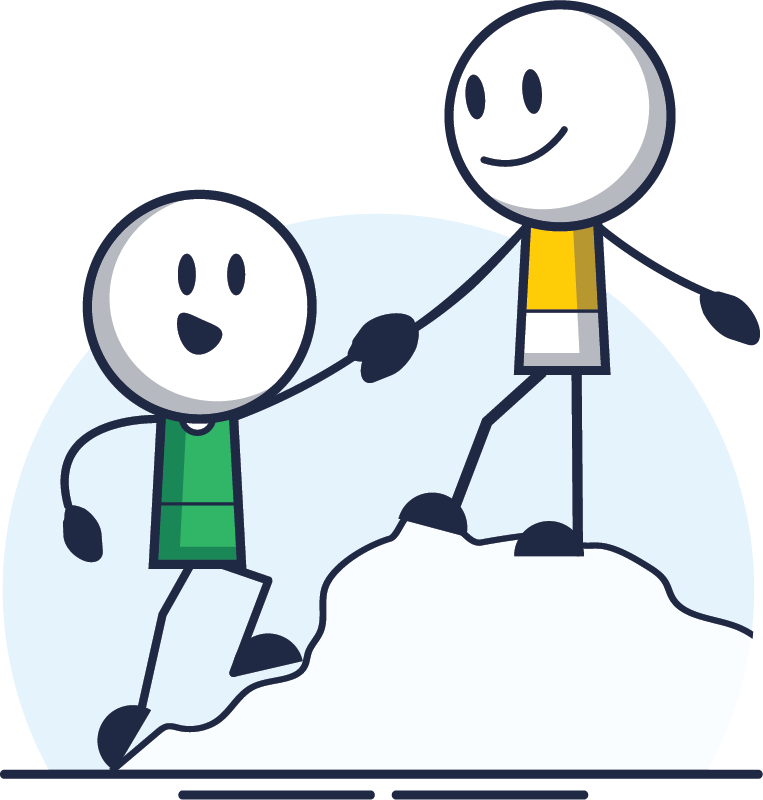 Below are short descriptions of our different character strengths resources. Scroll down to read a summary of some of the research behind this concept.
---
Additional Character Strengths Resources
We have a range of supplementary Character Strengths resources available – from books and games to colourful stickers and engaging displays.
Character Strengths Bunting
Help celebrate your students' strengths with our 'Character Strengths Bunting'. This resource is designed so you can drag and drop a photo for each student onto the bunting, based on one of their self-identified signature strengths.
Character Strengths Bookmarks
Use these bright and engaging bookmarks to encourage your students' love of reading and knowledge of character strengths.
Games and Resources – Coming Soon…
Designed to enhance positive relationships within the class and generate positive emotions, our character strengths games and resources are fun and educational for all ages.
What are Character Strengths?
'Character strengths are the psychological ingredients for displaying human goodness and they serve as pathways for developing a life of greater virtue. While personality is the summary of our entire psychological makeup, character strengths are the positive components – what's best in you.'
– Values in Action (VIA) Institute, 2014.
In other words – character strengths are the positive human qualities that serve as pathways for living a good life.
Researchers Martin Seligman and Christopher Peterson led a large team of social scientists who worked together to identify a comprehensive set of virtues and character strengths that have been valued throughout history, and across cultures and religions. At the conclusion of this three-year process, they published 'Character Strengths and Virtues' (2004), which identified six virtues and 24 character strengths that appear to be universal, labelling these the 'Values in Action Classification of Character Strengths.'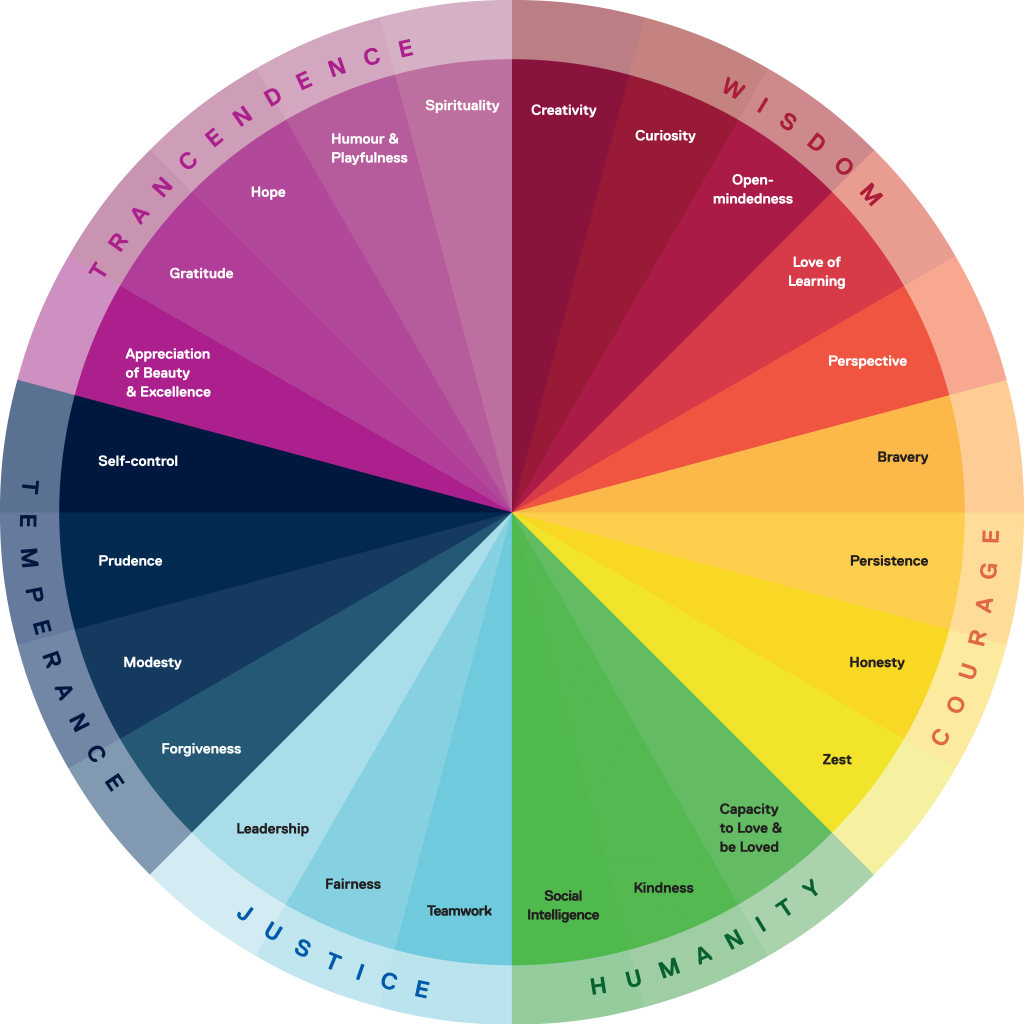 The 'virtues' can be described as the universal, core characteristics and the 'strengths' are specific routes through which the virtues can be displayed (Niemic & Wedding, 2008). These virtues are age-old and have been discussed by philosophers such as Plato, Aristotle and Socrates.
It's important to understand that your character strengths are not who you are, but they are what you currently do. Although some character strengths may seem more natural for individuals to use, all 24 do exist within each and every one of us and can be drawn upon to action. Although your character strengths are relatively stable, changes in life circumstances alter the opportunities to action particular strengths and intentional activity will also likely result in some significant changes in your character strengths ranking.
It is possible to nurture particular strengths by focusing on a character strength and endeavouring to action it on a more regular basis. However, it is also important to note that there is a potential 'shadow side' to character strengths. In particular, individuals must be aware of overusing or misusing their signature (top) character strengths and underusing their supporting strengths.
The VIA Character Strengths Survey can be completed online for free to help identify your strengths. There is also a youth survey available for ages 10-17. After completing the survey, your character strengths could then be classified as:
– 'top' strengths (1-5),
– 'supporting' strengths (6-10), and
– 'lesser' strengths (11-24). (Yeager, Fisher & Shearon, 2011).
It's important to note that the use of our top character strengths is meant to be energising and easy for us to implement.
For further information about character strengths, and how we can use them to improve the wellbeing of ourselves and others, please see our 'Cultivating Character Strengths' pocketbook and additional resources.
---
References
Peterson, C. & Seligman, M.E.P. (2004). Character Strengths and Virtues. NY: Oxford University Press.
Niemiec, R.N. & Wedding, D. (2008). Positive Psychology at the Movies. MA: Hogrefe & Huber Publishers.
Yeager, J.M., Fisher, S.W. & Shearon, D.N. (2011). Smart Strengths. NY: Kravis Publishing.
---